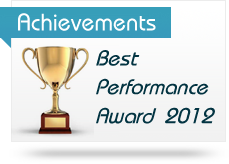 SAL Infracon Pvt. Ltd.
SAL Plaza, Opp. IOC Pump,
Rajnagar Main Road,
Off Nana Mava Road,
RAJKOT - 360004.
Ph.:
+91 281 237 0333 / 0666
E-mail:
info@sal-infracon.com
Safety
Our Goal: No Accidents
Safety is a value that is fundamental to our culture. Bechtel has earned an industry-leading record of achieving zero lost-time incidents on projects worldwide. Year after year, our NO accidents philosophy helps put our safety performance right at the top of the industry.

we believe that every accident, and therefore every injury, is preventable, and we embed that philosophy into every Bechtel project through a combination of technical field procedures and ongoing training programs. Every employee has stop-work authority—if it's not safe, don't do it. We also ask our subcontractors and partners to adopt our commitment to safety and health. The result is exceptional safety performance, even in hazardous work environments, severe weather, and remote locations.

Our dedication to safety helps keep workers safe, and it also pays off for our customers. Their operating costs go down and productivity goes up because less time is lost to accidents. And our people go home to their families safely at the end of each day.
Innovative Safety Programs
We regularly arrange safety programs for our employee, our experts at SAL Infracon Pvt. Ltd., as a leader in employee safety. In the course of developing and refining our safety program, we've helped set the standard for our industry.
What We Follow For Safety How No Accidents
A STAR FOR SAFETY
Safety is a must on every project, but especially on one designed to eliminate chemical weapons. Good thing, then, that SAL Infracon Pvt. Ltd.has someone like on the job where the company is building a plant to destroy hazardous mustard agent and munitions stored by the local government.

THE ROAD TO NO ACCIDENTS
Modernizing a complex subway system like the London Underground can be a hazardous job. It involves renovating busy stations, laying heavy rail, and installing new signal systems—with much of the work taking place beneath the city in the dead of night.

So it was worth taking note in 2009 when Tube Lines chalked up a full year without losing any time to an injury or accident during track replacement work. "We believe it's the first time that a track replacement team in the UK has achieved that milestone," said Brian Sedar, Tube Lines' director of projects.
How No Accidents
How? Through innovation and safety education that pervades the project. For example:
The project created few customized programs for NO Accidents," where employees are challenged to identify safety hazards in a simulated Underground environment, before moving onto the work site
Weeklong programs for employees emphasize the importance of specific safety guidelines, such as regulations for working at heights and the use of personal protective equipment
An innovative, proprietary indicator system helps eliminate the risk of team members contacting live electric current and moving trains
Frequent safety events and tours promote closer working relationships among employees, contractors, and managers.
Absolute safety once was thought impossible in an environment .SAL Infracon Pvt. Ltd has driven a seismic shift toward the company's goal of NO ACCIDENTS.