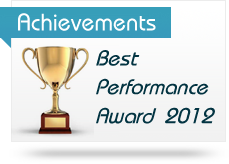 SAL Infracon Pvt. Ltd.
SAL Plaza, Opp. IOC Pump,
Rajnagar Main Road,
Off Nana Mava Road,
RAJKOT - 360004.
Ph.:
+91 281 237 0333 / 0666
E-mail:
info@sal-infracon.com
About Us
Welcome to official website of SAL Infracon Pvt. Ltd. is a well established company for the past 6 years, with businesses in telecom projects as well as O&M operations. We are the OME business partner of Indus Towers Ltd providing operation and maintenance supports in entire Saurastra of Gujarat since last four years.
The name and business strength that has been earned by our organization today, is due to the professionally equipped and able staff, who have a varied experience of the Telecom Operations and good knowledge of serving the customers to their satisfaction. This is further enhanced by the innovative ideas of the management, who strive from time to time in creating awareness and keeping the company at par to the latest development of today's world. 
A concise summary of each of our divisions are attached with, which are for your perusal. It would be highly appreciated if you could register our company name in your list of approved vendor, for relevant business opportunities, so as to render our services to your esteemed selves in the foreseeable future. 
Key Differentiators
Financial Strength
Quality staff
24 X 7 services
Service Excellence & Extensive coverage
Fair Terms of Business
Vision
To become most innovative and globally accepted service provider. Through total quality management and customer satisfaction
Mission
To Become Brand choice for Various Sectors
Key Objectives
WHAT – Comprehensive suite of services, Competitive pricing, Extensive service coverage, Persistency, Customer Service Excellence
Strategies
HOW – Talented, Professional & Productive people, Completion of job within given timeline, Performance Metrics, Leverage Technology, Teamwork, Customer centric, and Innovative services
Initiatives
WHO – WHEN – COST - LINKAGE
Individual tasks with responsibilities and linkages